Introducing Telehealth Plus
How Telehealth
Plus Works
Register your account to select a healthcare practitioner and available time slot.

Wait for confirmation of your appointment and promptly make payment.

Attend your virtual consultation where your healthcare practitioner will prescribe medication if required.

Make payment for medication and collect through self pick-up or get it delivered to your home.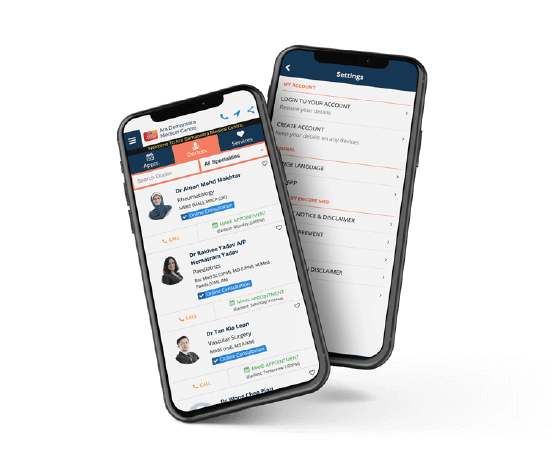 About ADMC's Telehealth Plus Virtual Consultation
Telehealth Plus Video Consultation connects you to your preferred healthcare practitioner for your follow up visits from the comfort of your home.
Get real-time consultations with cardiologists, oncologists, orthopaedists, paediatricians, obstetrician and gynaecologist, psychiatrists, ophthalmologists, general surgeons and many more.
Have your Rehabilitative therapies and Wellness Consults conducted virtually by Physiotherapists, Occupational Therapists, Speech Therapists, Clinical Psychologists, Dietitians and Health Screening Doctors.
Why choose
Telehealth Plus?

Instant Access
to your
Healthcare Practitioner

Medication
Delivered
to You

Convenient
Online Consultation

Private
and
secure
to Top Specialists

Free
Registration
Frequently Asked Questions
A virtual consultation is a remote video consultation for a patient to seek advice from a healthcare practitioner, via a secure digital platform. It is both easy and convenient to use from the comfort of your own home.
Virtual consultations are meant for patients who are seeking follow-up consultations with a specific healthcare practitioner they have previously seen at the hospital.
The booking appointment service is available 24/7 but the virtual consultation slots differ between healthcare practitioners.
When booking your appointment, you will be able to upload test reports or images that you would like to share with your healthcare practitioner. These can be removed or changed at your discretion.
You will be given an option of self pick-up or delivery for medication prescribed by your doctor if necessary. Delivery charges will be informed to you prior to making payment for your medication.